Workshop: Music of the Waits
presented by The International Guild of Town Pipers
in conjunction with The Early Music Shop.
Tutors: Tim Bayley and Adrian Woodward.
10th – 11th October 2015 at Saltaire.
The IGTP, in conjunction with The Early Music Shop, is holding a workshop in Saltaire, West Yorkshire on October 10-11 for waits and players of waits-type instruments – shawm, curtal, cornett, sackbut, lysarden, serpent, early bagpipes, hurdy-gurdy, percussion, and even well-behaved rauschpfeiffes. With specialist tutors Tim Bayley (York Waits) for reeds and Adrian Woodward (regular performer at The Globe) for brass, sessions will cover technique, repertoire and performance practise, together with tutored sessions for existing and ad hoc small groups and for players of bagpipes and hurdy-gurdies. Lizzie Gutteridge will run a clinic for reed adjustments etc..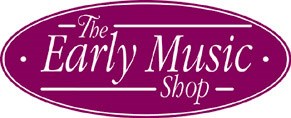 The course will include a concert on the Saturday evening by The York Waits in Saltaire United Reformed Church.Being based in and around The Early Music Shop (Saltaire United Reformed Church on the Saturday and the Early Music Shop itself on the Sunday), with sessions running from 10.00-5.00 on the Saturday and 10.00-4.00 on the Sunday, course participants will of course be able to try, and buy, instruments, accessories and music in stock.
Fees for the course will be £60 for the two days including the concert, £30 for a single day or £37 for one day including the concert.
Nearby accommodation is available at the Ibis Hotel on Salt's Mill Road, Shipley. Please book directly with the hotel. For alternative accommodation contact Bradford Tourist Information or Google.
Thanks to Andrew Whale for the photograph of Saltaire United Reformed Church. This is reproduced here under the Creative Commons Licence 2.0.