'The Swiss Orpheus'
an appraisal of the life and music of Ludwig Sennfl
by Kathleen Berg BA (Hons)
Published by Peacock Press, Scout bottom Farm, Mytholmroyd, Hebden Bridge, HX7 5JS. ISBN 978-1-904846-32-1.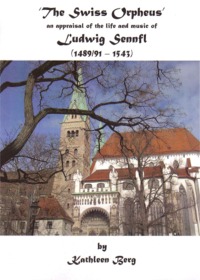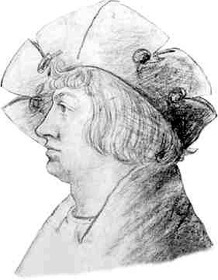 'The Swiss orpheus' tells the story of the composer Ludwig Sennfl. Born in Switzerland at the end of the fifteenth century, he spent the first part of his working life travelling around with the extravagant court of Maximillion I, the Holy Roman Emperor, and the major part as court composer to Willhelm IV, Duke of Bavaria, in Munich. Sennfl lived at a time when social, political and religious values were constantly being challenged, and we gain insights into his life and times, together with an overview of the considrable amount of relatively little-known but excellent music he produced. To complete the picture, the book includes new editions of 20 secular songs, 4 Latin odes, 3 German religious songs, 4 large motets, examples of mass propers and vespers, and a magnificat.The author, Kathleen Berg (a member of The City of Lincoln Waites) is a muti-instrumentalist as well as having an obvious interest in historical musicology. The hours that Kathleen spent in painstaking research, her attention to detail and her obvious skills in creating the modern editions of Sennfl's music are all evident to her readers. The biographical details are very detailed, making this a captivating book.
In a stroke of genius, Kathleen offers the music editions separately, for musicians wishing to play them.
Reviewed by Al Garrod, Master of The City of Lincoln Waites
The whole book, or the music editions only, can be ordered from the author: [email protected]