IN PEASCOD TIME
Music, words and song for Summer and Harvest from 16th to early 18th centuries
TO SHORTEN WINTER'S SADNESS
English Music and Song for Christmas and Winter, from the 16th and 17th centuries
Both, edited by TAMSIN LEWIS, are priced £15.99 each and are
PASSAMEZO EDITIONS from RONDO PUBLISHING
The Old Farm
Southam Road
Napton on the Hill
CV47 8NG
www.rondopublishing.co.uk
tel: 01926 814811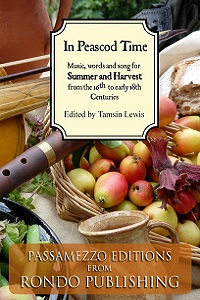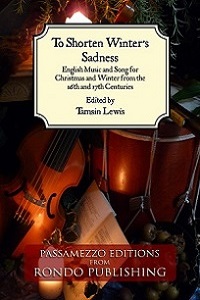 I was very pleased to be invited to review these two books of music, for the IGTP website and to assess their value to Waits' Bands and those who play in them.
The review copies arrived quickly and were very well packaged and I have to say, that they are beautifully produced and certainly a delight to the eye and I was keen to open them up to see what was inside. The first thing that struck me, favourably, was the fact that both these publications are 'season-specific'; one for Summer and one for Winter. Often, when planning concerts and recitals, it is useful to be able to link them to a time or season of the year; someone else having gone to all the trouble of sifting through material and categorising it, saves so much time and this on its own, would be a good enough reason for buying these books! However, closer inspection shows that there are others.
From the point of view of Waits, I felt that it was particularly useful that the arrangements vary between 2, 3, 4 and 5 parts. This means that even a small number of musicians can play them. I noted that a number of those in 3 parts would lend themselves particularly, to being played upon 2 Soprano Shawms and a Sackbutt, where this last mentioned can operate in its tenor range, where it sounds best. We all know the attendant problems of trying to use these instruments to play low bass-lines! As with all Early Music, these pieces will have to be transposed and maybe adapted to suit the particular instruments upon which you decide to play them.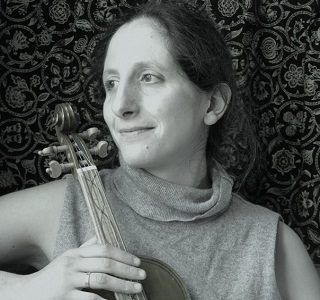 With regard to the material itself, most noteworthy is the fact that there is no Praetorius, Susato and Arbeau and all the other stuff which waits' bands already have, in abundance, excepting Playford. There is a very good cross section of music from the periods in question, which can be sung, or played instrumentally, as required and its all ENGLISH music by ENGLISH composers!
I decided to find out what some of the pieces sounded like and in the absence of a band of musicians, I loaded sections of some of them onto a music software package just to be able to play them back and listen. I noted what to me, sounded like some dissonances, which surprised me, to the extent that I consulted the editor regarding them. She explained that they were only passing notes, which very quickly resolved and were appropriate both for the period and for the idiom.
To summarise; these books contain a lot of very useful material and should prove invaluable as a resource for those running waits' bands. They will save you a great deal of time in programme planning with regard to both deciding what to play and arrangements from which to play. You can choose different numbers of instruments and most of the material, you probably do not already use. They are very reasonably priced, with over 40 pieces in each book.
I commend them to you!
Tony Pearson LTCL – AKA "The Ely Piper"