Of Arms and a Woman
Here the shawms, bagpipes and recorders of Belinda Paul, Lizzie Gutteridge and Emily Baines, are supported by the addition of Daniel Serafini's sackbut and trumpet and Louise Anna Duggan's percussion.
Available from First Hand Records.
The short version of my review is; "Buy this now!", but of course, you are welcome to read on for more in depth comments.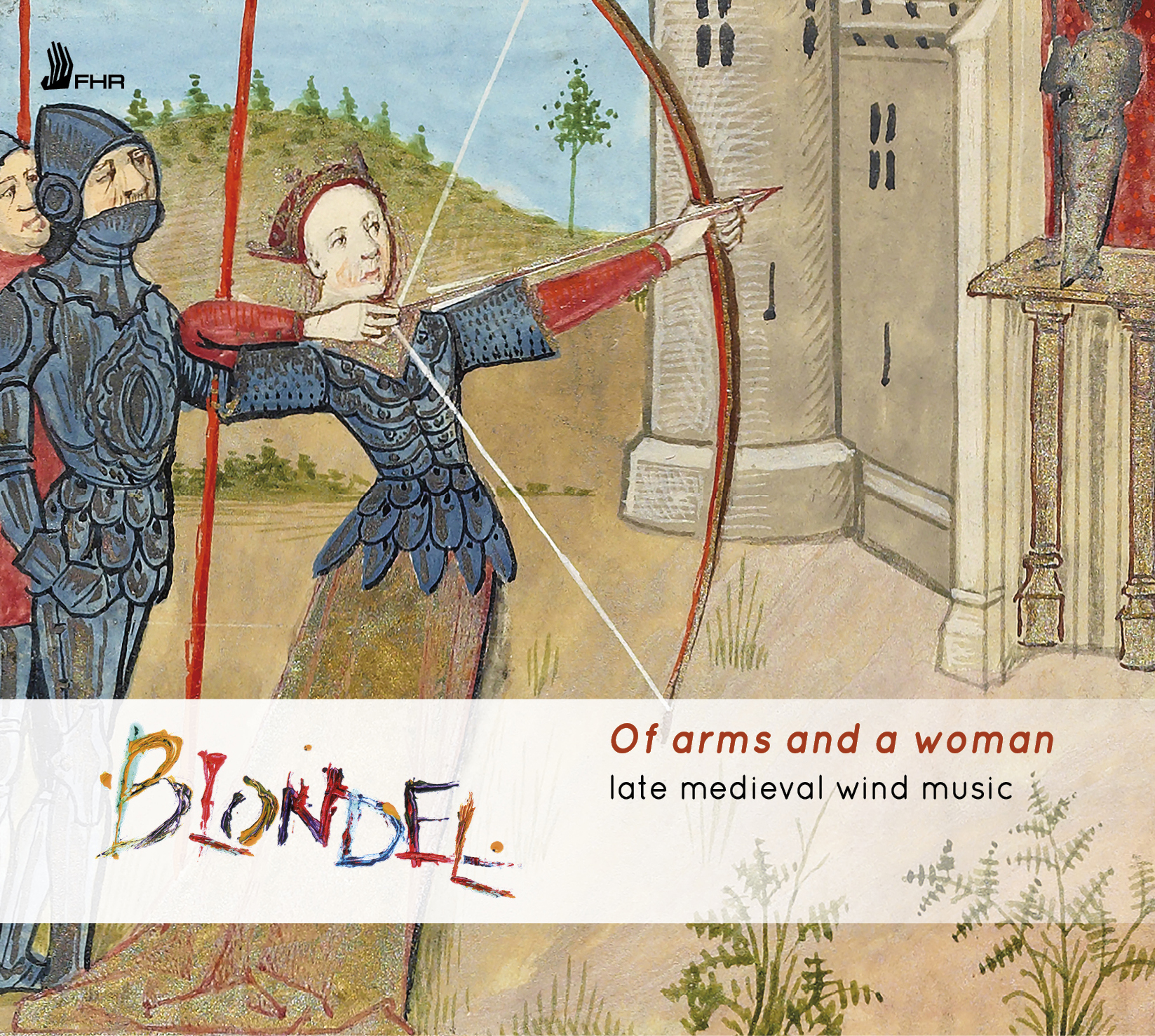 Professor Richard Rastall, commenting on Blondel's first recording in 2016, said "This is a splendid first recording, and it would be good to have another CD from Blondel soon". And we are fortunate that they have.
Most Waites Bands in the UK concentrate on a loosely 'Tudor' repertoire, and some even later. As someone more interested in the music of the 15th century, I was invited to review this latest recording by Blondel.
The opening track Is an announcement, a taste of things to come, with strong rythmic patterns and intricate interlacing of shawms and sackbut. My only complaint was that, for me, this piece ended too soon! In a contrast of style, the shawms in Or me vault bien Esperance are more delicate (yes, I am applying that word to shawms!), lyrical and expressive. Furthermore, anyone who has ever attempted to play the shawm will appreciate the work and expertise that goes into maintaining such accurate tuning throughout every piece.
When I heard A cheval , tout homme, a cheval for the first time, my imagination could not fail to conjure up the vision of a horse, galloping through broad-leaf woodland. Reaching for the cover notes, I discovered that it is indeed a representation of a horse!
The excitement generated by those declamatory shawms is matched by the sound of bagpipes playing in harmony (for me reminiscent of the skirl of the French band Le bagad de Lann Bihoué). Then I was delighted by the shawms in a more reflective, expressive mood.
When Belinda, Lizzie and Emily lay down their shawms and pick up recorders, they play as if the three were one. The contact and unity between the three musicians could tempt me into thinking that I was listening to a small pipe organ, played by a single musician, rather than three instruments, in three pairs of hands.
Daniel's sackbut blends in beautifully, underpinning the florid shawms. Then his trumpet pierces, like a ray of light, through the harmonies of those very French sounding bagpipes.
Percussion is too often overlooked or overdone and I often remind musician friends that a drummer would have been (and should be today) as much a virtuoso in their instrument as any other musician. Louise's choice of instrument, and rythms, and her sympathetic playing techniques blend with the overall sound of the band. Then when the music calls for more prominent percussion, there it is, in exactly the right time and place. Believe me, drumming is not at all plain sailing, but the percussion here, matches the high standard and musicality of the other instruments and is an integral part of the performance.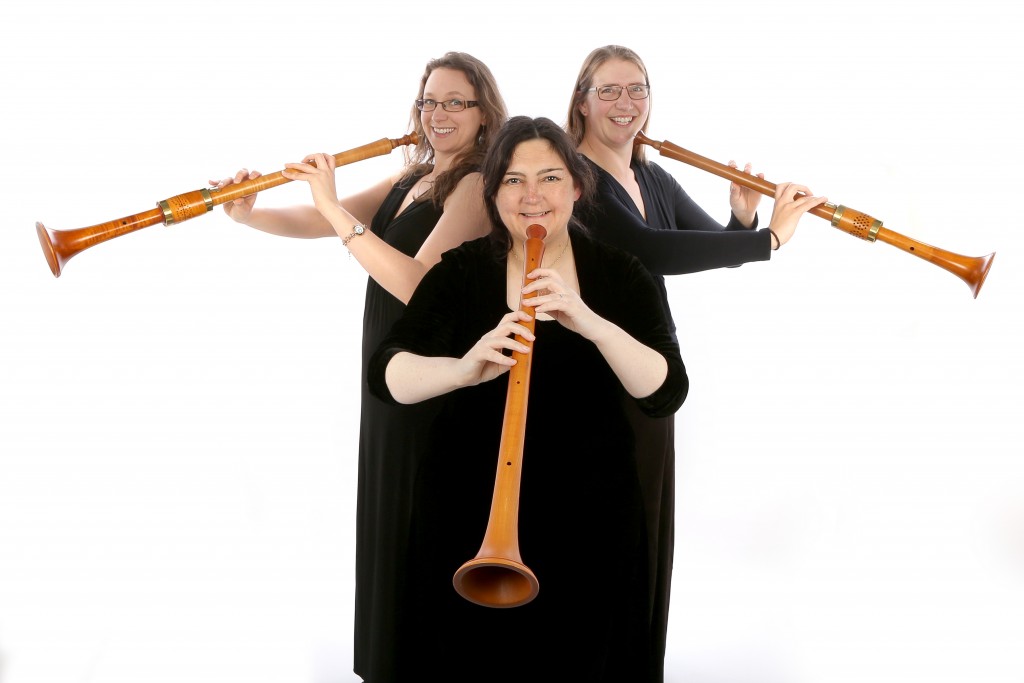 The striking artwork, informative notes, selection of instruments, programming and the presentation of the music itself, made this CD a joy to review. It is usually easy to be critical of musical performance, but Blondel have really got everything right.
Al Garrod, Lincoln.