Historical Images of Waits – Undated
On This Page:
Portrait understood to be James Livingstone, town piper of Haddington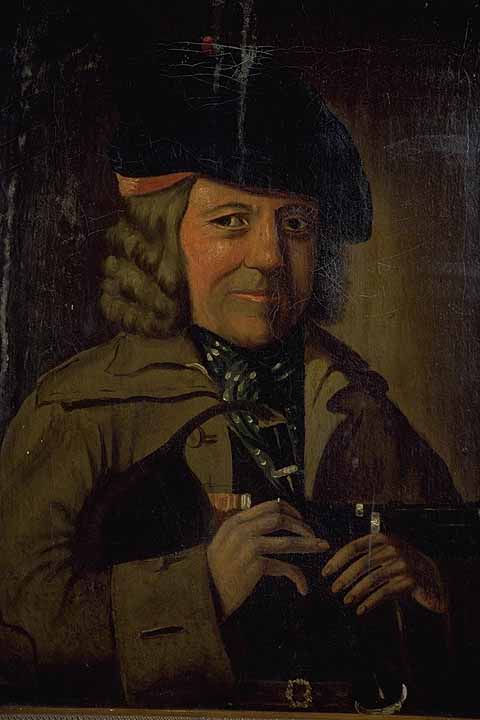 James Livingstone was an old soldier, said to have fought at the battle of Fontenoy (1745); he secured a position as Haddington Town Piper, one of the town officers. This painting is one of the few detailed illustrations of such a functionary.
This is a gilt wood and plaster framed oil on canvas. The subject is the upper body of a man wearing a jacket and Highland bonnet, carrying lowland pipes under his arm. 1907 auction note on the reverse.
In the eighteenth century most Scottish lowland towns employed both a piper and drummer. Both had the duty of patrolling the streets whilst playing to rouse the townsfolk in the morning (at 4am) and at 8 pm to signal a reasonable time for going to bed. The practice fell away as watches and clocks became more widespread.
East Lothian Museum, acquisition Number – 2000.293
---
Anthony of Dornstätt
The man with the banner is the Emperor's personal fifer, Anthony of Dornstätt.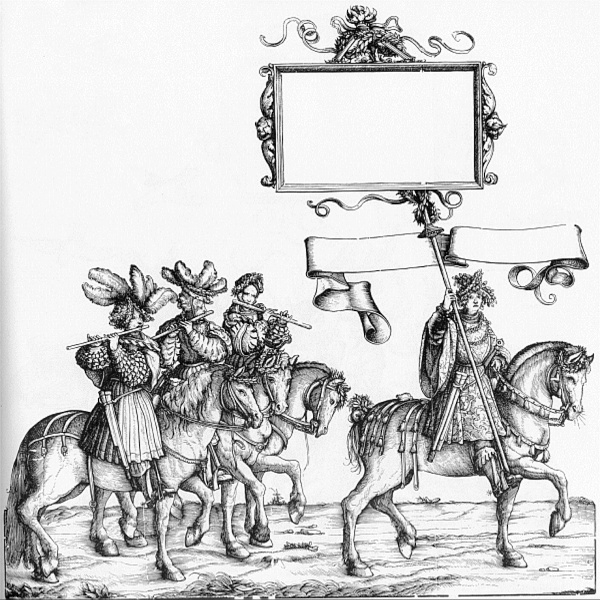 This picture is one of the woodcuts commissioned by Emporer Maximilian I in 1512, to preserve the memory of his reign.
Over half of the original 135 woodcuts were created by German painter and printer Hans Burgkmair,
who worked on this project for over 10 years.
---
The youthful Johann Sebastian Bach (1605 – 1750)
Anonymous portrait at the Erfurt Museum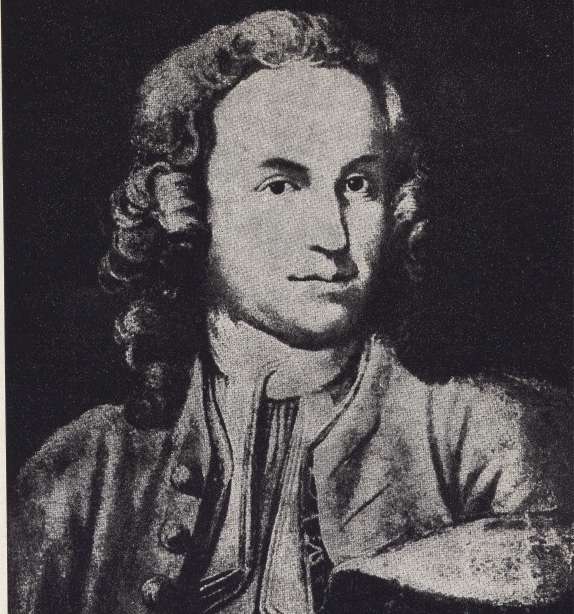 ---
The Dunmow Flitch
See Notes & Queries for further details.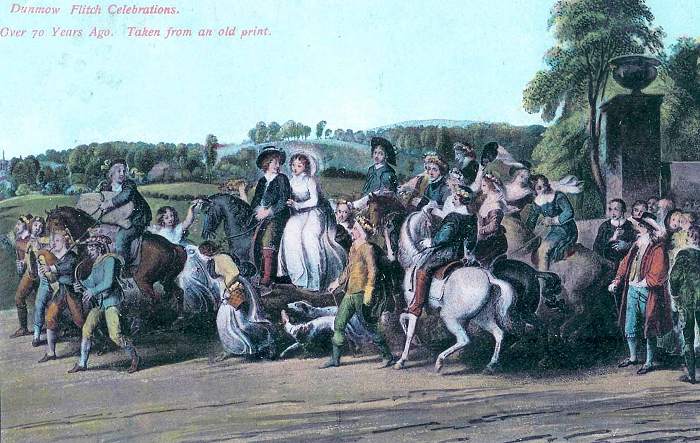 ---
Three German Stadtpfeifers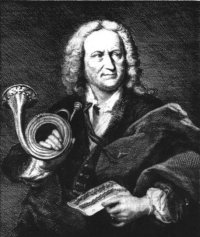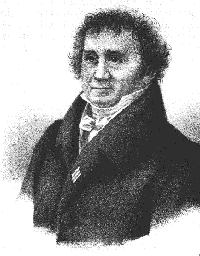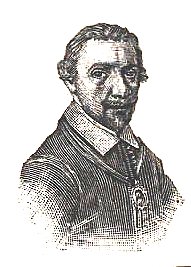 See the History section for more information.
---
Les stadtpfeiffers de Germersheim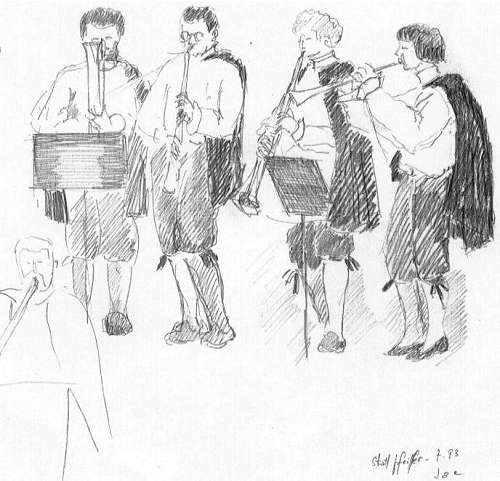 A drawing entitled "Les stadtpfeiffers de Germersheim" from a web page which has now expired, playing soprano and alto shawms, cornetto and curtal, which suggests that such a group must exist or must have existed recently. Germersheim is in the Rhineland Palatinate, very close to the French border, so that may explain why the image is on a French site.
See Notes & Queries for more information.
---
Carfax Conduit, Oxford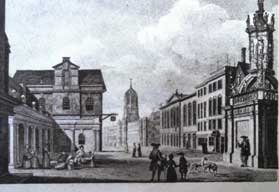 See Oxford in the history section for further details
---
Geordy Sime, Piper of Dalkeith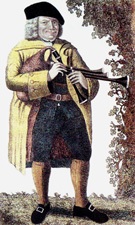 See Notes & Queries for details of him and other bagpiping Waits.
This picture dates from 1789 and the artist was John Kay.
---
Doncaster Mansion House Ballroom

See Photos page for present-day pictures.
See also Galleries page for comments.
---
Musicians at a Florentine Wedding
(mid-fifteenth century)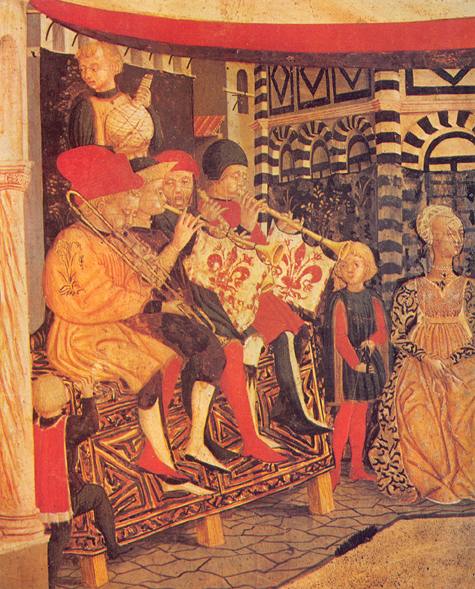 ---
King Henry VIII's Wind Band
in the musicians' gallery at Hampton Court, by Holbein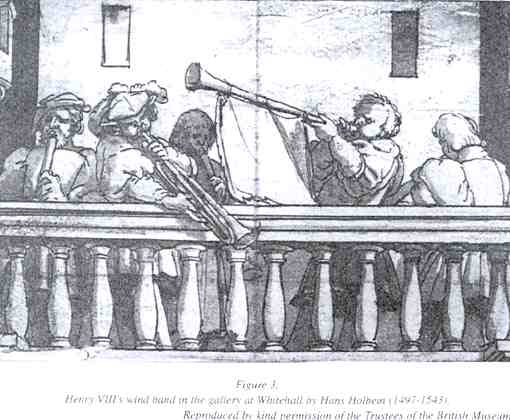 ---
De pijpers op de Sint-Kruispoort te Brugge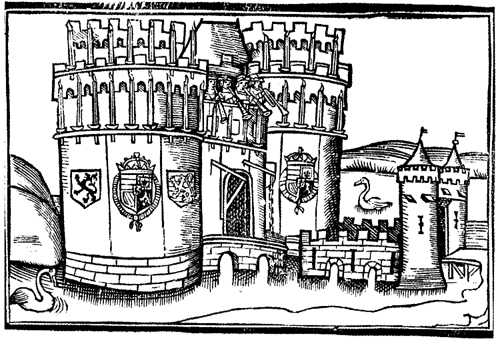 ---
A panel from a carved wooden lectern in the Bieck Museum, Poland.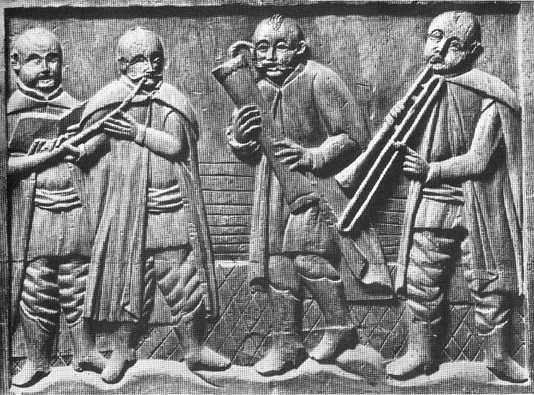 ---
Gawthorpe Hall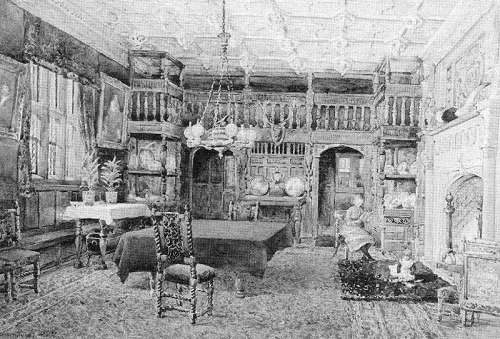 The 17th century musicians' gallery in the dining room of Gawthorpe Hall, Lancashire.
---
17th Century Waits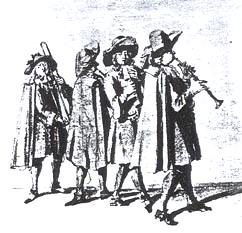 Waits playing three hautboys and a sackbut, from a drawing in London & Westminster Prints and Drawings Volume II, Pepys Library, Magdalen College, Cambridge.
---
A typical 18th c. waits band
of 3 oboes & 2 bassoons, just as in York"
(see Notes & Queries)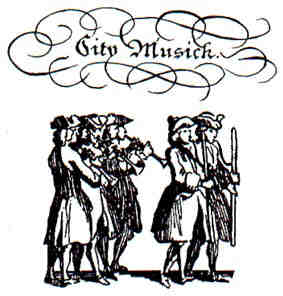 ---
An 18th c. Oboe and Bassoon Band
provenance unknown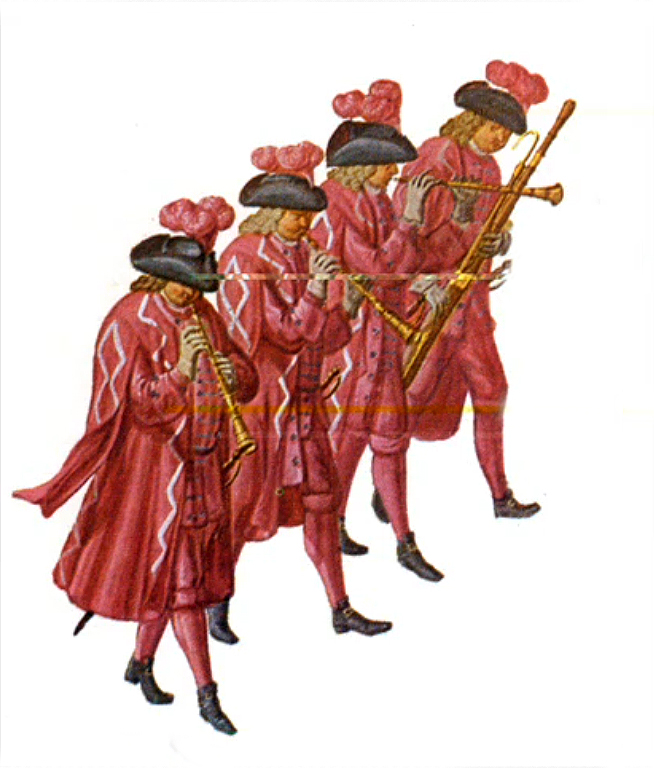 ---
Another 18th century band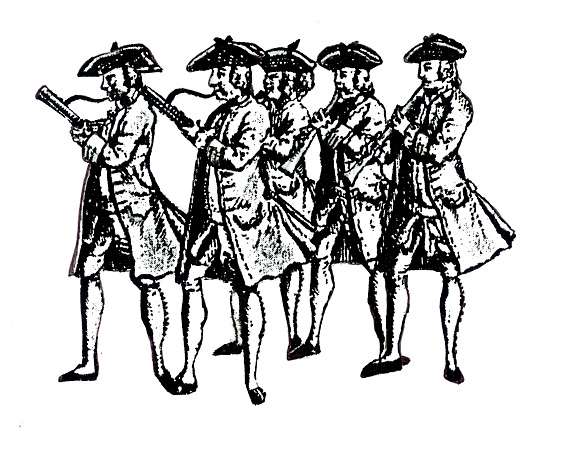 "I think it's very important, though perhaps not of waits. I lost the source. I've removed some horn players to use the picture elsewhere. Perhaps we could ask website folk to try and find the original or a properly labelled copy in a book." James Merryweather.
STOP PRESS! See Notes & Queries for the answer to James' prayer!
---
Gabriel Schütz (1633-1710)
stadtpfeiffer of Nuremberg, apparently described by Johann Mattheson in Das neu-eröffnete Orchestre (Hamburg, 1713) as: "one of the greatest masters of his time in the Holy Roman Empire".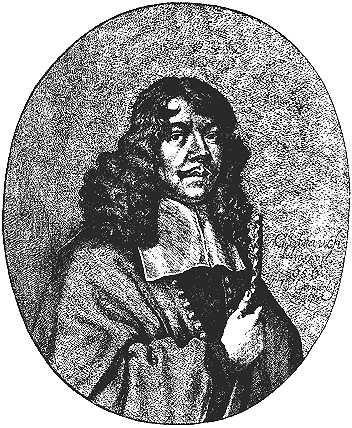 ---
Johan Ambrosius Bach
Father of J S Bach. See Notes & Queries and The Bach Family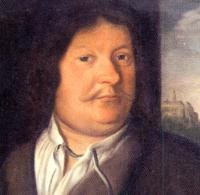 ---
Bartholomew Johnston, Scarborough wait 1710 – 1814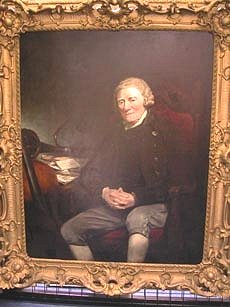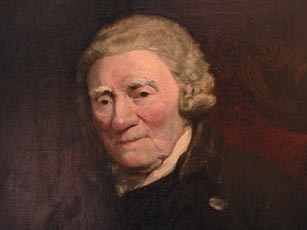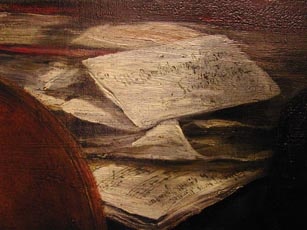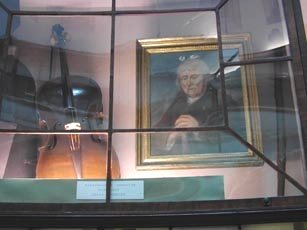 Two portraits, one when he must be in his 70s and another post 100 years.
See Notes & Queries for more details.
---
Christmas Waits
"Great Northern Christmas" by J. Keith Proud, Discovery Guides Limited, Middleton in Teesdale, 1983, ISBN 0 86309 009 5. The book doesn't provide attributions.