Ted Boxall, Gloucester Waites (d. 14 Nov 2015)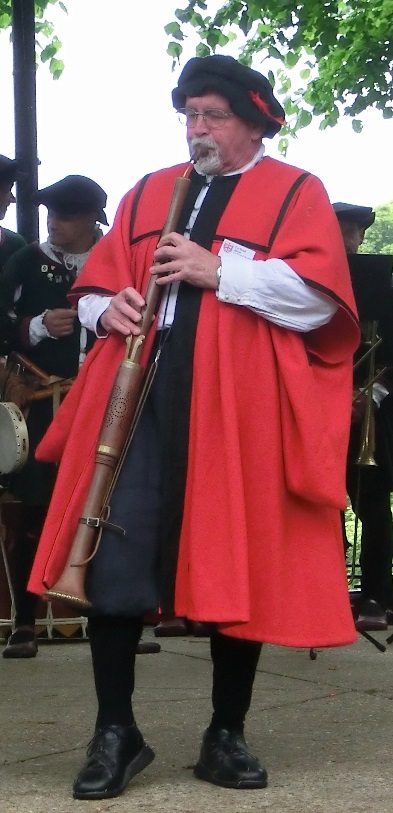 The Gloucester Waites are very sorry to report that Ted Boxall died on 14th November 2015. He had been ill for some time, recently diagnosed as Motor Neurone Disease. Despite the fact that, over the last few months, it was clearly hard for him to keep going as he would have wanted, he had shown a resolute determination not to give up on his music-making. After a busy week with members of his family, he died unexpectedly swiftly and peacefully.
He was a founder member and treasurer of the Gloucester Waites. An engineer by profession he was a very proficient oboist in his day, as well as playing recorder and piano. His oboe-playing drew him into the world of baroque music, and then he became just as interested in the Renaissance world of shawms and curtals, specialising in the alto instruments.
We are going to miss him as a lynch-pin of our band, and our sympathy at this time is with his wife, Ann, and their children and grandchildren.