The 7th International Festival of Town Pipers
's-Hertogenbosch, Nederlands: 3rd – 5th June 2016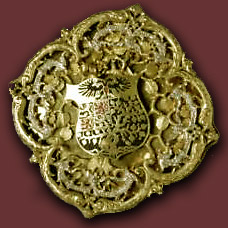 The 7th Biennial Festival of the International Guild of Town Pipers will take place in 's=Hertogenbosch, The Netherlands, from the 3rd to the 5th of June. Our hosts the Stadspijpers van 's-Hertogenbosch will be joined by fellow member bands the Waits of Colchester, Doncaster, Gloucester, King's Lynn, Leeds, Worcester and York and the shawm band Blondel. Our festival is being held in conjunction with commemorations marking the five hundredth anniversary of the death of the host city's famous painter Heiromymus Bosch, whose house looks out over the market square and whose statue stands proudly in the middle of it. Having sampled the hospitality of our Dutch friends on two previous visits, we look forward to another weekend of music, good companionship and perhaps a little over-indulgence.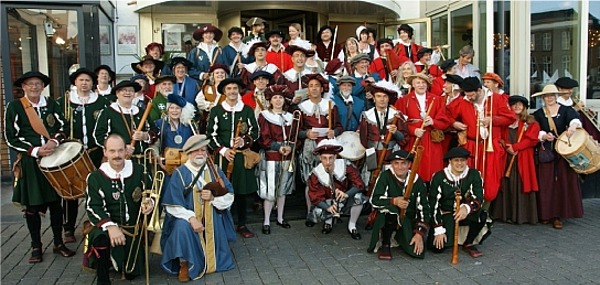 FESTIVAL INFORMATION
Festival Update: 23 May 2016
Friday, 19.00-21.00: Participants attend, in livery, a civic reception at the city hall.
Saturday & Sunday, 12.00-17.00: Performances take place at venues around the city centre including:
Jeroen Boschplein (Market Square),
Bethaniestraat,
outside the Groot Tuighuis,
at Sint Jan Cathedral,
opposite the Bisschoppelijk Paleis,
and on Hinthamerstraat at the Muzerij/Library.
These are all outdoor locations. Cover is available if rainy.
Bands should provide their own music stands and pegs/clips.
Sunday, mid-afternoon: The massed bands will perform at the "Great Noyse" at Bouwloods.
Festival Update: 11 Feb 2016
As you are aware we will perform during the memorial weekend of Hieronymus Bosch, our famous painter who died 500 years ago. All activities will be in the beautiful historical city centre of 's-Hertogenbosch.
On Friday evening we are invited to our City Hall for a civic reception by our Mayor Ton Rombouts.
Performances will take place between 12:00 and 17:00 pm on Saturday and Sunday at locations around the historic city centre. Unchanged in this festival is the Great Noyze, our massed bands performance. The scores of the pieces we want to play have been circulated and are available on the website. Some "golden oldies" are also planned. Whatever instrument you play, find the line best suited for your instrument. On Saturday we will rehearse these pieces, but we trust on your ambitions to play these pieces in the best possible way and will rehearse these at home and in your ensemble.
You will all stay in the "Hotel Centraal", well known to those who attended last time, right on the market place and if you have a room on the front side, you will overlook the more than 800 year old triangular market: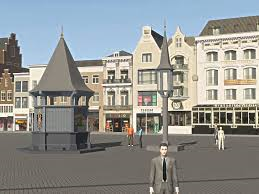 It also means that if you want to do things "outside" the program, for which some time will be planned, you can easy go shopping, visit an exhibition, go to hundreds of bars, café's and other nice places to be or just have a walk through the mediaeval centre.
Our Hosts :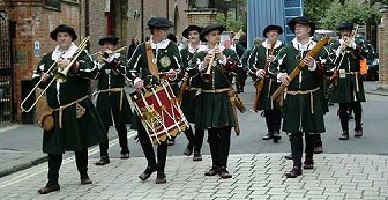 Participating Bands :